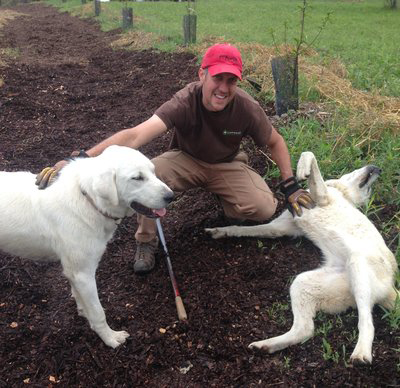 How does this online ordering work?
Our store operates much like other online stores:
1) Create an account
2) Browse our site and put anything you want to order in your cart
3) Go to your cart to check out and pay via credit card, cash, or check (if paying by cash or check, full amount will be due when you pick up your order)
4) Receive a confirmation email for your order
5) Receive an email from Erica letting you know your order is ready for pick-up
6) Pick up your order from the farm, and
7) Eat delicious local products
The only pick-up location is at your farm in Brooktondale. That's not so convenient for me. Will you eventually have others?
Yes, we do intend to develop other pick-up locations, but while we're still such a small operation and this store is a new venture for us, we are starting with the least complicated pick-up option.
There's not a lot of variety available in your store. I'd be more likely to order if you had more products.
We agree! We've chosen to keep things as simple as possible while we're all learning how to use this store platform. But we really want to provide you with more variety while supporting other producers in the Caroline-Candor-Berkshire areas, so we have already begun building those partnerships. It will take time to work out the logistical details, but we will be sure to announce it far and wide once we have other products available here.
Your prices here are higher than I've seen in other places where you sell. What gives?
There are added costs to selling via an online store and accepting credit cards, which we haven't been able to do before. Between those two things, we had to raise prices 10% to cover expenses.